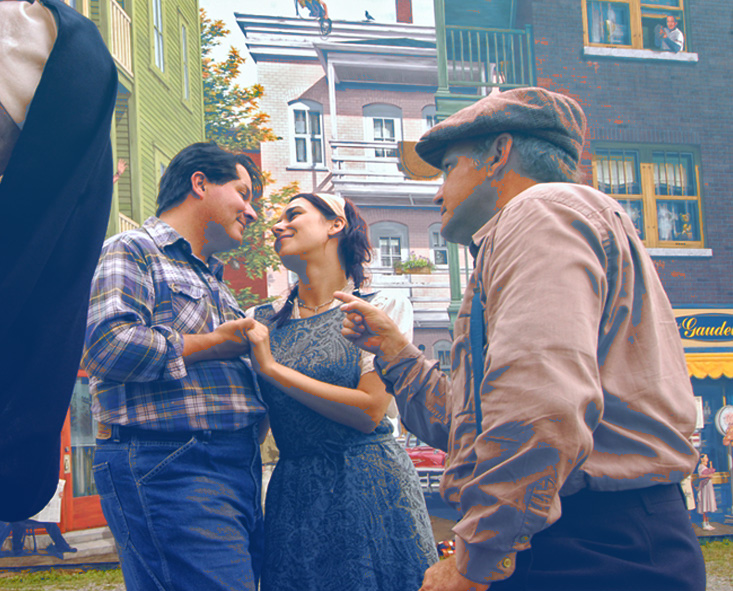 Fresco road theatrical tour
Tour in French only

From the gardener to the country quartet made up of Carmen, Bernie, Nancy, and Danny, from the music lover to the labourer's daughter, from the nun to Romeo and Juliette, 15 characters will travel with you to the heart of the 1950s while revealing Sherbrooke's treasures from today. Enjoy 8 of the grand mural tour while also visiting the Domaine Howard, the Lac-des-Nations Boardwalk and downtown's treasures. The Fresco Road theatrical tour will carry you away with its amazing quality.

Much more than a simple tour of downtown on a bus, it is a theatrical tour that marries fiction with reality in the heart of Sherbrooke's murals.


Presentations
31 spaces available per presentation. Reservations required. Rain or shine. Although the tour is by bus, anticipate about 1 km of walking, as well as ascents and descents of the vehicle. Bus not air conditioned.


Departure :
Sherbrooke's Tourist Information Office
785, rue King Ouest, Sherbrooke


Get your tickets now!