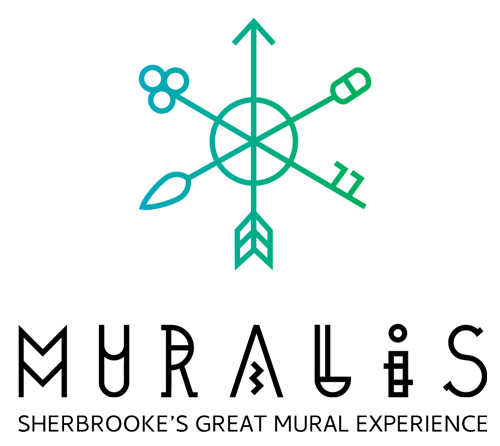 Muralis - Sherbrooke's Great Mural Experience
The murals of the city of Sherbrooke come alive thanks to Muralis! Using your phone or tablet, free the life and characters of each wall through a unique journey. Explore a multitude of interactive animations and capsules while (re) discovering the trompe-l'oeil frescoes that have transformed Sherbrooke into an open-air art gallery!
With the participation of, among others, the author David Goudreault, the actress Clémence Desrochers, the host Jean-Luc Mongrain as well as singer-songwriters Jim Corcoran and Alexandre Poulin.
N.B. To fully enjoy the experience, do not forget your headphones!
Please note:
Suggested starting point – Tourist Information Office (785 rue King Ouest).
Bring your earphones
Make sure your device is fully charged
Download the app and the map before leaving (900 Mb)
The tour lasts for about 2 hours on foot
Click on link to download


In collaboration with